USMC Belt Buckle
$14.95
Things We Buy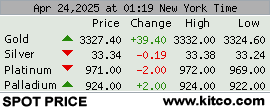 Gold items marked 8K, 9K, 10K, 14K, 16K, 18K, 20K, 22K, 24K, 333, 375, 416, 585, 750, 917, 999
•Silver items marked 800, 900, 925, 999, Sterling, Mexico, Coin, pure, Silver, weighted
•Sterling Jewelry, Sterling Flatware
•Silver Coins US and Foreign, Silver Bars, Silver Eagles, US Morgan Dollars, US Peace Dollars, US Dimes 1964 and older, US Quarters 1964 and older, US Half Dollars 1970 and older
•Platinum items marked 900 PT, 950PT, 999, 90% plat 10% Palladium
•Gold Filled – Marked 1/20 or 1/10, 10K 12K or 14K GF
•Rolled Gold Pocket Watch Cases 10, 15, 20 or 25 years
•Watch Fobs
•We buy some costume jewelry.
•Old Press Steel Toys
•Stamps – Sheets and Plate Blocks
•Old Fountain Pens
•Old Post Cards
•Primitive Tools
•Advertising Signs
•Military Collectibles
•Collectibles Pocket Knives or Hunting Knifes
•Vintage Shaving, Mugs, Razors, Brushes, etc.
•Native American Collectibles
•Vintage Electronics - guitars, amps, speakers, receivers, ham radios, old tubes, etc.
•Vintage musical instruments.
•Vintage lighters, Camel, Zippos, Ronson, military, etc
•We will consider buying other items of significant value – please call (509) 731-3146
•Too much stuff…. Call and make appointment and I'll' stop by and see what you have an make you an offer.
If someone tells you they don't have ID, can they use your ID to sell something... DON'T DO IT. Loanning your ID can get you time in the slammer if it turns out to be stolen property.
Things we are not buying at this moment:
Silver Plated – marked silver, silver plated, double plate, triple plate, quadruple plate, Silver
Not buying any glass, plates, cups, vases, etc
No books, no dolls, no cheap quartz watches.
No cheap China Knives

Important Links
Bestsellers
Who's Online
There currently are 3 guests online.