Dogfight Brass Buckle
$14.95
$12.95

Save: 13% off

Flying Tigers Brass Buckle
$14.95
$12.95

Save: 13% off
Scrap Gold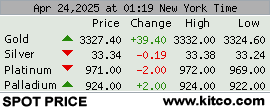 We Pay Cash for the following items:
Gold items marked 8K, 9K, 10K, 14K, 16K, 18K, 20K, 22K, 24K, 333, 375, 416, 585, 750, 917, 999
Platinum items marked 900 PT, 950PT, 999, 90% plat 10% Palladium

Gold Filled – Marked 1/20 or 1/10, 10K 12K or 14K GF

Rolled Gold Pocket Watch Cases 10, 15, 20 or 25 years
Gold Filled Watch Bands
Eyeglasses
Watch Cases
Gold Filled Jewelry
Gold Filled Medals and Pins

If someone tells you they don't have ID, can they use your ID to sell something... DON'T DO IT. Loaning your ID can get you time in the slammer if it turns out to be stolen property.
Important Links
Bestsellers
Who's Online
There currently is 1 guest online.